×
Dorothy Hood Exhibition
×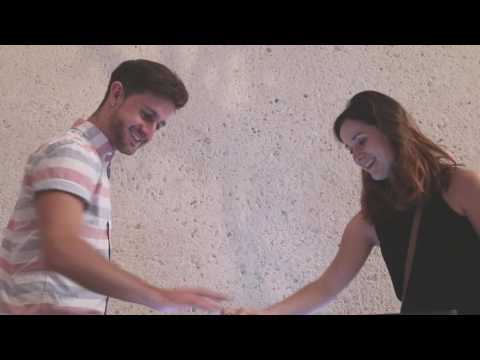 The Art Museum of South Texas (AMST) is rewriting art history with a monumental, innovative exhibition of an underrepresented Texas female artist titled The Color of Being/El Color del Ser: DOROTHY HOOD (1918-2000). The new exhibition aims to reestablish Dorothy Hood as an important modernist painter and integral to the ongoing dialogue of abstraction by artists of the post-war period. From September 30, 2016 through January 8, 2017, the first-ever major retrospective of Hood's paintings and papers will fill the halls and walls of AMST, giving new life to the breadth of Hood's career to a generation of art enthusiasts who are unaware of her talent.
The landmark project features 84 paintings, 47 drawings, and 29 collages produced from 1935 to 2000, including 54 works from AMST's permanent collection and archives (the largest collection of Hood's work in existence) and additional pieces from 65 museums, corporations, foundations, and private collections located across Texas and America.
Who is Dorothy?
Dorothy Hood was born in Bryan, Texas on August 22nd, the only child of Frank and Georgianna Hood who later moved to Houston to raise their daughter. Hood won a scholarship to the Rhode Island School of Design in the early 1930s, then worked as a model in New York to earn money for classes at the Art Student's League. She went to Mexico on vacation, but ended up staying for over 20 years. Hood was front and center at the cultural, political, a social crossroads of Mexico and Latin America during a period of intense creative ferment. She married the Bolivian composer Jose Maria Velasco Maidana, and after returning to Houston, Hood produced the epic paintings that evoked the psychic void of space, years ahead of NASA. Few women worked in large scale at the time.
Technique and Influences
"Through staining and broad applications of paint across primed canvas, Hood created abstract compositions that often 'open up' the painted surface and allow the viewer to optically enter a kind of space not unlike familiar images we now see photographed by cameras located in places far beyond Earth," stated Dr. William G. Otton, Director of AMST in 2004.
Hood's drawings were influenced by surrealism, as well as her lonely youth and her time in Mexico where she lived for a significant portion of her life. Her collages displayed unique depictions of history, as well as space and dimensions of the mind and psyche of people.
Although well known in Texas, unlike many of her contemporaries, her contributions to American art history were limited beyond the Lone Star State. Her career spanned the second half of the 20th century across multiple continents.
She chose to live in Texas, stating "The spirit of Texas is in my work. We are on Mexican territory here, and Mexico is where my art started. I don't think I could be anywhere else to do my work."
From the 2003 exhibition catalogue essay by Lauraine Miller stated: "Dorothy Hood was a major regional artist, some say, the best abstract painter of her generation in Texas…It wasn't easy being a woman making large, abstract canvases for a conservative art audience in Houston beginning in the 1960s." Miller went on to comment that Hood's best years as a painter were in Texas, inspired by the big sky, the pioneer spirit, and "space" in all its manifestations.
The Guest Experience
When Hood's work was received in 2001, AMST saw the relationship to many iconic Texas topics: geology, space, and a rich Latin American palette. Acquiring the work was a milestone for AMST.
Unlike during Hood's lifetime, innovative technologies exist today that create new opportunities to reach audiences and allow visitors to explore Hood's paintings, life, and techniques. For The Color of Being/El Color del Ser: DOROTHY HOOD (1918-2000), AMST has teamed with Boston Productions Incorporated, an industry-leading experience design firm. Exhibit audiences will enjoy immersive experiences that bring Hood's paintings to life, and allow the audience to come to know the artist and her work through a variety of interactive activities.
With this exhibition, The Art Museum of South Texas is redefining the art museum experience in the "Sparkling City by the Sea." Because AMST possesses over 1,000 pieces of Hood's Art, plus her papers and studio contents, Museum leadership has undertaken this multi-year project.
The exhibition will not only enhance Hood's legacy, but it will offer museum goers a more comprehensive understanding of this important Texas artist. With the creation of dynamic and innovative educational experiences, AMST will be at the forefront of reaching a new generation of museum goers and adding more color to the Coastal Bend.